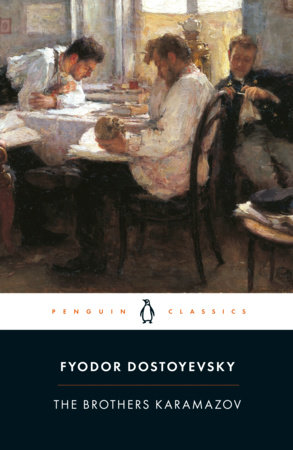 Life's too short to waste time powering through books you're not enjoying.
I came to this realization late Sunday night as I stared at page 680 of The Brothers Karamazov, wondering how long it would realistically take for me to get through the remaining 300 and desperately wishing I cared enough to finish.
But I don't, and that conclusion was clearly drawn as I struggled to read through a synopsis to get a sense of how the story wrapped up.
If you can't even bother to get through the SparkNotes, it's time to move on.
It's been about a year and a half since I first thought this book was one I just had to read. I've heard it discussed on podcasts as theologically rich, an essential companion on the path of spiritual deconstruction. So I bought a used copy with a gift card I received for Christmas in 2018, and fully intended on being captivated by each of its 1000 pages.
I began it last year but put it down in favour of lighter fare when Lauren and I went on vacation to the Dominican Republic. Dostoyevsky didn't seem to be ideal poolside reading. Upon our return, I just didn't pick it back up and moved on to other books.
As an aside, I should add I don't remember a time where I didn't have a book on the go, and that dates back to when I was a kid.
When the calendar turned to 2019, one of my resolutions was turn revisit this book and keep going until I was finished. And I was doing the thing! I took a break here and there to read other books, but over the past couple months I turned the page 680 times, convincing myself I was into it while a voice in the back of my head told me I'd be a failure if I gave it up, especially after posting it on Instagram and declaring my goal! Too official to back out of.
When I picked it up last night to get through another 20 pages or so (my stated daily goal), I honestly assessed the situation and decided that while I do care about the story, I simply wasn't enjoying the experience, and am willing to cut bait and accept the fact I will not be marking this book as read on Goodreads.
I have a pile of 18(!) books on my desk that I want to read, so why put them off any longer? Any anxiety felt over quitting Karamazov is pure silliness. Literally nobody else cares whether I read this book or not, and if I'm judged for putting it down, that's not my problem.
If I had to read this for a course on Russian Literature, that's one thing. I would persevere like a good student because I was investing more than time into it. But the the pressure I was putting on myself as a working, married father of 3 is bullshit.
When it comes to a singular activity like reading that can take up a significant amount of limited downtime, there's no reason to push myself like I'm working on a PhD.
I mean seriously, I have L'Engle's time quintet, a couple Wendell Berry novels and a John Steinbeck collection staring at me right now, not to mention some non-fiction books I know will be beneficial and challenge me to be a better person.
With all due respect to Dostoyevsky, I'm putting you back on the shelf. I may return one day to finish (hell no not from the beginning again), but for now, I'm quitting Karamazov and have zero regrets.
Update: This I might consider at a later date.